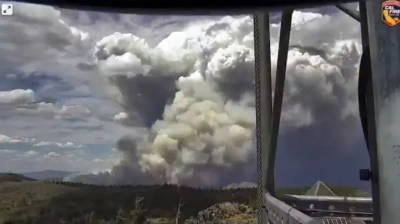 With a crack of lightning and the boom of thunder, fires jumped to life! Sonoma County is on Fire, again. As of today, they are still 0% (Update 6%) contained. The wind has been favorable, as the fire seems to be affecting old sun-dried foliage. We are watching the fire cameras and reading every alert blasting on our phones.
What keeps us sane? We have Tachyon. We work around Tachyon, and we play with Tachyon. It is a joy to serve the world through Tachyon.
"Do we make choices? Or do choices make us."
Living in Balance,

David
Recent Tachyon News
The Tachyonized Sleep Pad and Eye Pillows are restocked!Thank you for your patience a …

USPS IS EXPERIENCING UNPRECEDENTED VOLUME INCREASES AND LIMITED EMPLOYEE AVAILABILITY DUE TO THE IMP …

USPS is experiencing delays in shipping packages to customers due to COVID-19, high volume of Christ …