Try as we may to avoid getting sick, there are times when a virus or "bug" gets through and hits us in our most vulnerable areas. Here at Advanced Tachyon Technologies, we have spent the last 30+ years developing Tachyon products specifically to increase your resistance and strengthen your immune system and overall well-being.

Our natural organic Tachyonized™ supplements are designed to be able to fight viruses, flu, and colds.
Below you can find suggested Tachyon essentials to start strengthening your immune system today.
Be proactive in protecting yourself and your loved ones now!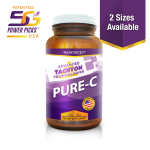 100% Pure, Organic, Wildcrafted Camu Camu
BAD NEWS:
Nearly all conventional Vitamin C supplements found in stores today are chemically synthesized and derived from genetically modified compounds. Read more... The shocking truth you need to know about Vitamin C
GOOD NEWS:
Tachyonized™ Camu Camu is the most powerful, natural, bio-available source of Vitamin C and antioxidants known on the planet. It helps bolster your immune system and provides extra support during cold, flu, and allergy seasons. It provides protective antioxidant activity and enhances your overall health and vitality. Containing no added ascorbic acid, fillers, GMOs, or genetically modified compounds, Pure C is a natural whole-food product your body will effortlessly assimilate.

**************************************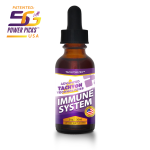 Everyday Immune Support Builder
Tachyonized™ Immune System Tonic is suggested in any instance of a weak or compromised immune system or for those slow to heal.
The herbs in this compound include properties that are cortisone-like, produce anti-tumor activity, and increase the production and activity of various components of the immune system.
Without a doubt, the 5G global rollout will slowly weaken immune systems. We consider this tonic to be an essential part of preventative practices.



**************************************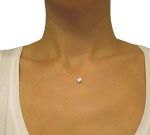 Boost the Function of Thymus Gland
All Tachyonized™ Pendants are particularly valuable for those experiencing any type of immune system dysfunction.
They are designed to be worn over the thymus gland which helps your immune system fight disease and infection. The thymus gland converts Tachyon into the various frequencies needed to create order and harmony.
No one would ever guess you are actually wearing something that boosts your immune system and protects you against EMFs.
Recent Posts
Try as we may to avoid getting sick, there are times when a virus or "bug" gets through and hits …

By embracing Tachyon energy and incorporating it into our lives, we have the opportunity to harmoniz …

In a startling revelation, researchers at the Environment and Cancer Research Foundation (ECRF) i …