Frequently bought together:
Description
Tachyonized Massage Wand
This Tachyonized Tachyon energy product is the best massage tool available. A pained, stiff, stressed out body transforms into an energized, relaxed, stress free body.
I am excited to introduce our newest addition to our Tachyonized massage and wellness products.
This user-friendly designed Massage Wand is extremely powerful and easy to use. Its contoured design fits comfortably in the hand and its large rounded end and smaller rounded end are ideal for reaching large and small body parts. Whether massaging yourself or someone else, the Massage Wand long handle makes it easy to reach difficult areas.
Energy flows from the large rounded end and transforms deficient, stressed out, painful, out-of-balance areas of the body into vibrant harmonious and stabilizing energy.
Made from borosilicate glass the Massage Wand is ultra strong,extremely durable, lightweight and Tachyonizes beautifully.
Quite simply, the Massage Wand is unparalleled. The best massage tool on the market. No other tool offers the benefits and features of the Massage Wand.
Dimensions: Approx: 7in/17cm
Color: Polished, clear
)

A Note from David Wagner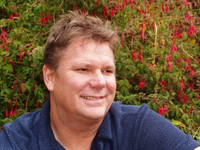 I share this in all workshops, face to face. But today I am sharing the insight here, with you.
All of these professional Crystal tools are hand polished on state of the art lapidary equipment. We do not use any faceting machines as our master cutters would lose connection with the piece they are creating, so it is standard to see minor cosmetic "freckles". Every single piece is unique - like you and me. I believe the freckles give the piece personality and character. Freckles never change the Tachyonization™ power or potential of this professional too.
Enjoy them as the gift they were created to be, transformational tools.

View All
Close