Frequently bought together:
Description
ACTIONS:
Serving as a restorative to damaged and irritated nerves the herbs in this compound have a mild sedative action that soothes nervous agitation and excitability.
POTENTIAL USES:
Specifically indicated for treatment of low or exhausted nerve force commonly referred to as nervous exhaustion. This condition may be a result of prolonged illness or severe stress. As a restorative this compound repairs the vital life force after injury, trauma or shock. It is helpful in treating various nerve disorders such as jittery nerves, restlessness, depression, panic attacks or mental exhaustion. Beneficial when withdrawing from various drug addictions including coffee and tobacco. Indicated in the treatment of Parkinson's disease, epilepsy, and MS as a nerve restorative.
SIZE:
OS-26 comes in 1 oz. (30ml). Using 30 drops per day this bottle will last about 1 month.
DOSAGE:
Shake well before use.
Take 10 to 20 drops in water, three to five times per day between meals, with the last dose of the day taken just before bed. For the most beneficial results tonic should be taken for one to six months, depending upon the individual need.
CONTRAINDICATIONS AND CAUTIONS:
Some of the above conditions can be quite serious. See a qualified healthcare provider or medical doctor for treatment and advice. Do not take this compound during pregnancy except under the advice of your medical doctor or healthcare practitioner.
Do not use if you are allergic to any ingredients. Always consult a physician before use.

Restorative Nerve Preparation is a Tachyonized™ blend of liquid extracts:
PURPLE - ALCOHOL-based Tachyonized Restorative Nerve Preparation contains:
(Contains grain alcohol (56-62%) and distilled water)


Skullcap flowering herb (Scutellaria lateriflora)
Oat "milky" seed (Avena sativa)
St. John's Wort flower and bud (Hypericum perforatum)
Celery whole seed (Apium graveolens)
Lavender flower (Lavandula angustifolia)
PLEASE NOTE:
Tachyonized Restorative Nerve Preparation is free of: gluten, preservatives, GMO, artificial colors, heavy metals, pesticides or fertilizers.
We only use Certified Organic and Wildcrafted herbs!
---
LEVEL II - CELL POINTS
By incorporating Ultra-Disks into any treatment we quickly balance the natural meridian flow thereby enhancing the entire treatment. Generally, you can use the 15mm Micro or Ultra-Disk for all applications. Locate the Cell Points as described below. Determine which Cell Points are the tenderest. Liberally apply Panther Juice to these points and allow to dry thoroughly. Using Cell-Dotts or surgical tape, adhere the Micro-Disks to the desired point. It is very important to cover the entire spot.
CELL POINTS TO RELIEVE ANXIETY AND NERVOUSNESS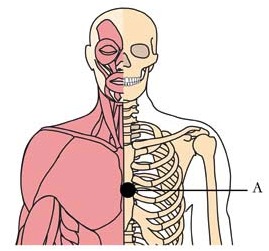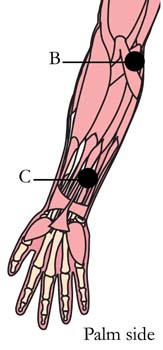 Location: Cell Point A is located on the center of the breastbone, three finger widths up from the base of the bone.
Benefits: Relieves nervousness, anxiety, chest tension, anguish, depression, hysteria and other emotional imbalances.
Location: Cell Point B is located on the inside of the arm, at the lower end of the elbow crease when the arm is bent.
Benefits: Relieves nervous stomach, nausea, anxiety, arm pain, chest discomfort and palpitations.
Location: Cell Point C is located on the inner side of the forearm, two and one-half finger widths from the crease.
Benefits: Relieves anxiety, palpitations and emotional imbalances.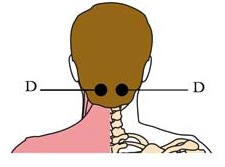 Location: Cell Point D is located one inch below the base of the skull, on each side of the spine.
Benefits: Relieves stress.

Application: Liberally apply Panther Juice to the area and allow to dry completely. Adhere Micro-Disks with Cell-Dotts™.
Duration: Start Cell Point application when you begin using OS-26. Continue wearing the Micro-Disks for two to three days after symptoms have cleared. Reapply at the first sign of imbalance.
LEVEL III - TLC POINTS
For Tachyon trained individuals, incorporating TLC Bars on the TLC balancing points below represents the ultimate treatment combination. TLC bars are reserved for Students of Tachyon Holistic Wellness courses or LWL courses.
TLC BALANCING POINTS FOR BALANCING THE NERVES
Typical Balance Session: Using your TLC Bars, charge each point for 30 seconds energy in. Reverse the flow for 30 seconds energy out. Finish with 30 seconds energy in.
View All
Close